Astro Hospitality
B2B - Hotel & motel guest room supplies
Astro is a premier supply to the New Zealand hospitality industry. With over 20 years of experience, Astro has evolved into one of New Zealand's most reputable mid-scale, upscale and luxury hotel guest room specialists. 
Their product range is specifically designed for the hotel industry, taking into account both operational challenges and most importantly the guest experience. 
Top 3 reasons for customer to choose Astro are Product, People and Service – this meant that the customer experience on the web has to support that. The major goal for Astro was for the website to anything they need online.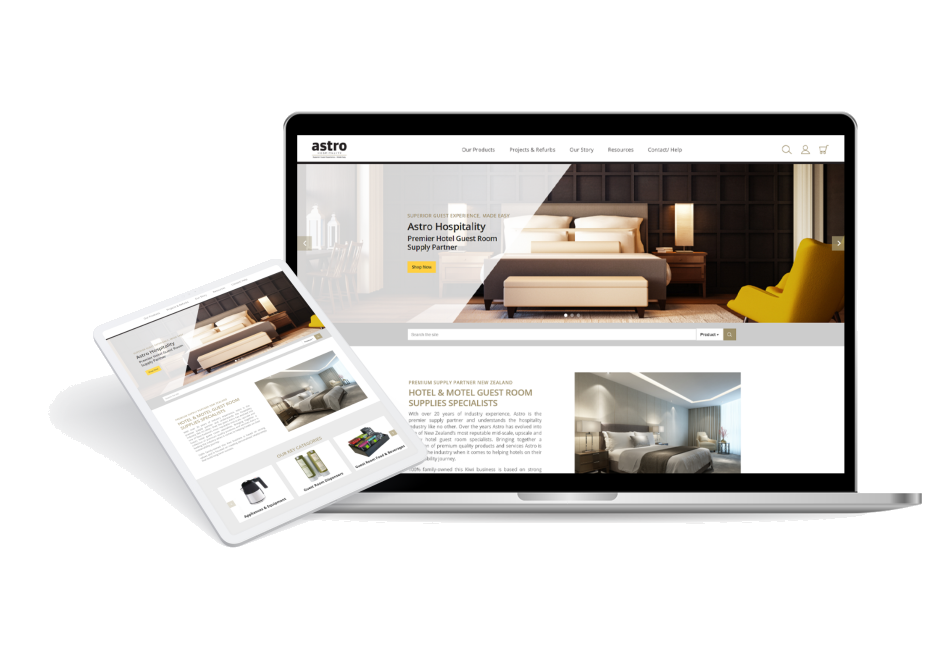 Key Features
Shop products B2B
Highlighted & related products
NetSuite ERP order integration
Customer member groups
Product options & variations
Contract pricing
Payment by credit card, bank transfer or on account
Authorised returns process
Advanced shipping calculator
Advanced search features
Fully custom page layouts
Full search engine optimization
Responsive website design
Online chat