Toolware
B2B – Wholesale Tool Merchants
Background
Since 1970 Toolware Sales Limited has been dedicated to the goal of serving Retail Hardware and Tool Merchants throughout New Zealand and the South Pacific. They provide quality hand tools, sourced worldwide, and selected to meet the needs of those in professional trades.
Toolware are well recognised as leaders in the market with some of the best hand tool brands and a product range that allows their distributors to supply a vast number of tools into the trade.
Requirements
Toolware needed a new advanced e-Commerce website which allowed them to better reflect the business as well as offer more advanced features and flexibility including:
Full NetSuite ERP integration including all product information, customer account information and order information
Complex on-account pricing
Special promotional pricing
Customer portal features such as viewing all orders, quotes, invoices and credit notes
Alternative products for backorder situations
Complex order on behalf situations for sales reps and support staff
Personal branded product situations
Delivery
The new Toolware website went live in mid-2023. This has allowed Toolware to take their online operations to the next level and provide their customers with the ability to:
Log in using their business credentials and manage their orders
View all account information, order history, credit notes, aged balances etc.
Browse products and purchase through a highly streamlined checkout process
All of the above has replaced time-consuming manual processes, enabling Toolware staff to concentrate on more productive aspects of the business.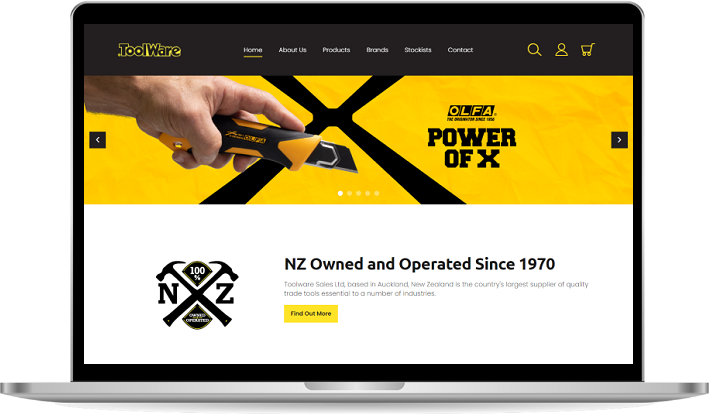 Key Features
Full B2B product catalogue
High speed search, find and order user experience
Full NetSuite ERP integration
Automated product page creation
Drop ship customer option
Customer order history
View aged credit balances
Search for, view and print invoices and credit notes
Custom business rules
Contract pricing
Quick order template
Order on behalf
Advanced search and filter features
Custom page layouts